At ΚΑΪΑ Leather Crafts we excel in creating the most unusual, unique BeSpoke Leather Goods. WIth our specialist knowledge of more than 40 years of experience within the luxury leather goods industry, we are able to source high quality of leathers and finishes. We pay attention to details, tailoring your products to your specific requirements. Our manufacturing history on Fashion Brands, Luxury Hotels and Corporate Companies gives us the experience and expertise in manufacturing all kinds of Luxury Leather Goods at our Athens based workshop with a team of high skilled craftsmen.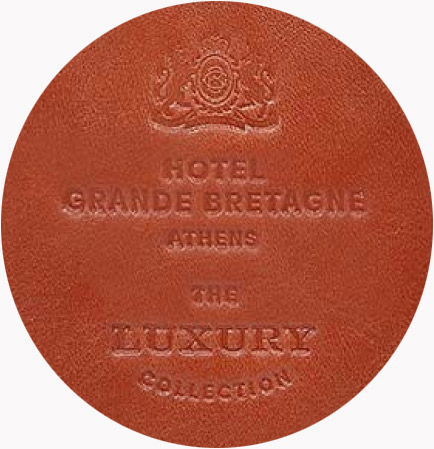 At ΚΑΪΑ Leather Crafts we combine tradition with innovation for our BeSpoke Leather Goods. We are specialised in Leather Handbags & Accessories, Travel Accessories, Luxury Leather Goods for Hotels & Luxury Yachts, Home Decor – Interior Design Products and Corporate Companies. 
Our expertise comes from our extensive knowledge and love on what we do. Our "Μεράκι"
Luxury Hotels & Yachts 
We design exclusively for our customers custom made Luxury Hotel Leather Goods & Accessories. (Leather menu folders & bill folders, Travel bags & accessories, coasters, placemats, leather trays)  
Corporate Companies
Our BeSpoke Services will enable to create unique Luxury Corporate Gifts. Leather backpacks, briefcases, laptop and tablet cases, cardholders, luggage tags, leather notepads.
Fashion Brands
At ΚΑΪΑ we give life to your ideas! We work closely with you to bring your vision to life and create products that are exclusively and unique to you! Attention to detail is the key your bespoke products. Focusing on the details is what makes the difference. Leather handbags and accessories, small leather goods , jewellery cases and many more.
Home Decor – Interior Design Leather Products
A wide selection of handcrafted leather home accessories and luxurious decor products. From leather magazine baskets to large leather boxes and serving trays.
We pride ourselves on our ethics. All leathers are subject to intensive audits and quality controls. 
If you would like to enquire about a bespoke piece, please contact us and we would be very happy to discuss the potential project.